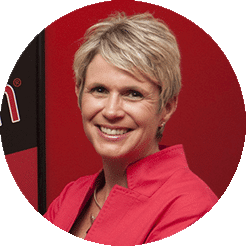 Christy VogelPresident & Founder
Life Skills:
Unicycle rider, volleyball mom, tennis fanatic, foodie and wino, beach lover, double-under jumper, avoider of running more than five miles at once.
Quote:
"You never really learn much from hearing yourself speak." ― George Clooney
Bio:
Unlike her childhood playmates who wanted to be movie stars, Christy aspired to be in television commercials (shorter scripts she says). As a Florida native, she's only had to shovel snow to get to the ski lifts. She worked her way through college at University of South Florida as a waitress at the original Outback Steakhouse.
In her twenty-plus years of marketing, she's been a part of just about every kind of marketing project out there from partnering with Walt Disney Pictures to figuring out the most visible place for a logo on a UFC fighter's butt (and other parts). She spends her spare time chasing her daughter Lexie to volleyball tournaments around the country, swinging a racquet at a yellow, fuzzy ball, and relaxing on the beach with her husband Bill and dog named Toby.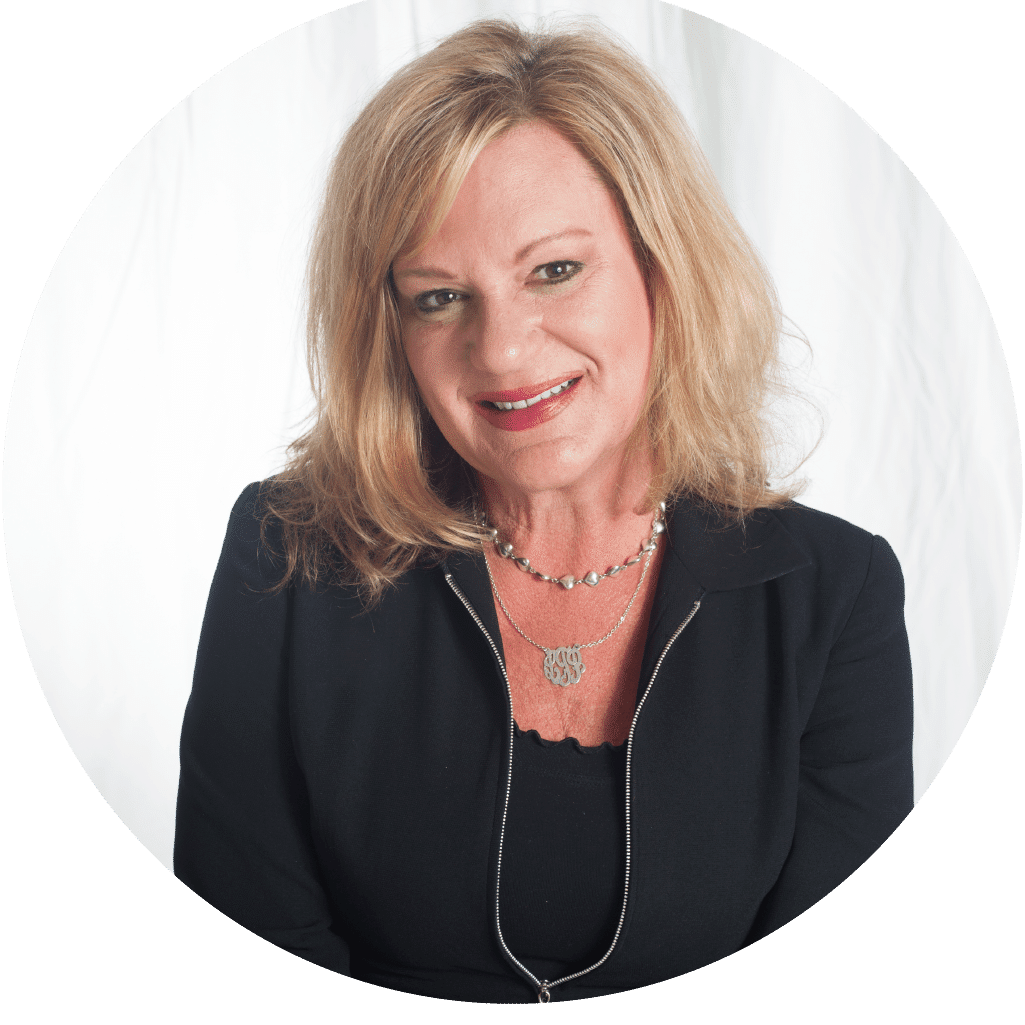 Leah Turner Director
Life Skills:
Animal lover, Fur-Mom, exotic adventure seeker, country girl at heart, avid socialite who loves hanging with her gal pals and drinking wine.
Quote:
Stop acting as if life is a rehearsal. Live this day as if it were your last. The past is over and gone. The future is not guaranteed. – Wayne Dyer
Bio:
With colorful high school and college jobs that included lifeguard, camp counselor, Chick-fil-A server and the Easter Bunny at the mall, Leah's professional ambitions were not always clearly defined. However, after landing her first marketing job at the Home Shopping Network she discovered her passion and has never looked back.
For more than twenty five years, Leah has worked hard to develop her reputation as a Marketing Diva! Real estate and new home construction are her primary areas of expertise; there is just something about a man wearing a tool belt! A certified sales coach and trainer, Leah is also a sought after speaker and trainer. She spends her spare time taking care of her animals on her farm in Dade City, and will be adding chickens, goats and a second cow to her menagerie of pets!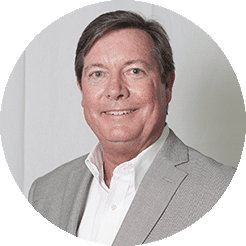 Richard Hensler Senior Marketing Consultant
Life Skills:
Amateur baseball pitcher (retired), double cancer conqueror, music trivia ace specializing in 60's and 70's era, dog lover.
Quote:
"The trouble with quotes on the Internet is that you can never know if they are genuine." – Abraham Lincoln
Bio:
Rich grew up in Atlanta, Georgia. In the summer before his senior year in high school, his parents "upgraded" his living situation by moving to Toledo, Ohio. After a year of learning to shovel snow and accept permanently gray and overcast weather, he attended Vanderbilt University, earning dual degrees in Economics and Business Administration. He went on to Indiana University where he obtained his MBA with a concentration in Marketing. Since then, he has had a very diverse career, beginning in consumer package goods as a product manager with Carnation/Nestle. He also has solid experience with advertising agencies and business-to-business marketing. He consistently places customers first, recognizing that all effective marketing begins and ends with a keen understanding of their wants and needs.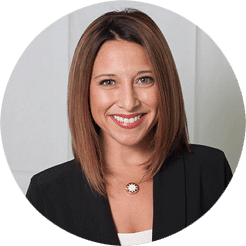 Jessica Eckley Senior Marketing Consultant
Life Skills:
Crafty girl who loves to entertain, juggler of children's social schedules, bargain hunter, and concert enthusiast.
Quote:
"Take pride in how far you've come and have faith in how far you will go." – Michael Josephson
Bio:
Jessica is a public relations and marketing advisor with a focus on strategic communications. A veteran in the sports and entertainment industry, she managed marketing efforts for professional sports teams and one of the nation's top-ranked venues, and has worked with some of the world's most recognizable brands, including LiveNation, Feld Entertainment, eBay, Walmart and more. Throughout her career, Jessica has developed integrated marketing plans that make consumers take notice. She has garnered local and national media coverage for clients, leveraged interviews to launch new products, and focused the eyes and ears of consumers on local entertainment and philanthropic events. Jessica holds a Bachelor of Science degree in Marketing from the School of Business at the University of Central Florida. A Tampa native, she still calls the great city home along with her husband, kids and Boston terrier named Lucy.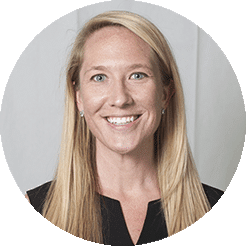 Jennifer Hasler Senior Marketing Consultant
Life Skills:
Former college athlete, animal lover, belly laugher, ornithophobic, human filofax, live music goer.
Quote:
"Success is not final, failure is not fatal: it is the courage to continue that counts." – Winston Churchill
Bio:
Jennifer is a public relations and marketing consultant with a focus on integrated marketing strategies. Her background includes a six-year tenure in the sports and entertainment industry where she managed marketing efforts for one of the nation's top-ranked venues and most recently working in the Tampa market at a local advertising agency. In addition to her efforts in marketing and PR, Jennifer also helped coordinate venue booking by managing extensive contract needs and coordinating events. Jennifer brings her enthusiasm and attention to detail to everything she does and prides herself on establishing a collaborative environment with clients, while bringing innovative ideas as an extension of their team. Her proactive and integrated marketing approach has resulted in nationwide recognition for many of the brands she's worked with. A graduate of Saint Leo University, Jennifer holds a Bachelor of Science degree in Business Administration with a concentration in Marketing.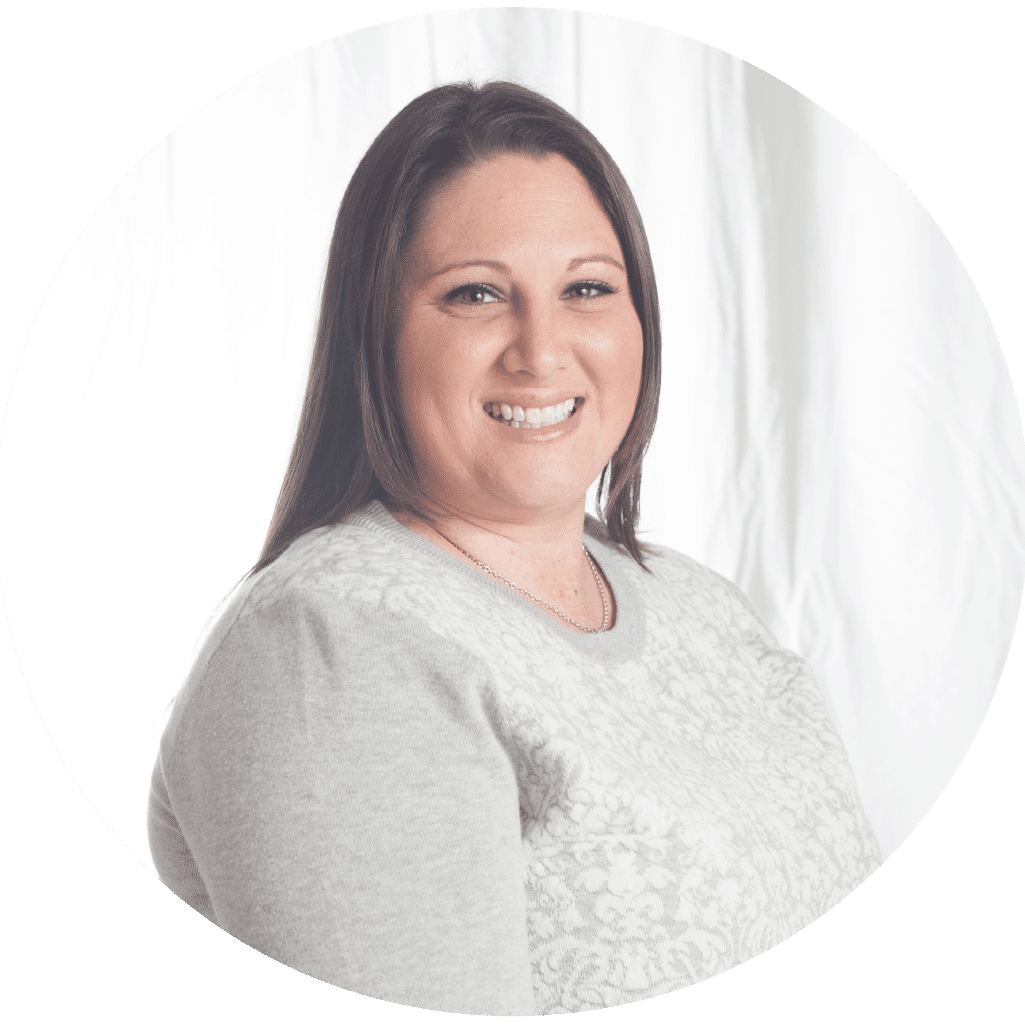 Jenni Mullins Senior Marketing Consultant
Life Skills:
Baseball Fanatic, Reality TV Junkie, Roller Coaster Connoisseur, Beer Snob Brew Crew Member, Sheltie Lover/Fur-Mom and Concert Enthusiast.
Quote:
""That which you manifest is before you" – Enzo the dog, The Art of Racing in the Rain by Garth Stein
Bio:
Jenni was born and raised in the Tampa Bay area and has been in the digital marketing industry for 10 years. She graduated from the University of South Florida with a Bachelor of Science in Business Administration with a concentration in Marketing and quickly discovered that digital marketing was her passion. With a creative mind, love for advertising jingles and an understanding of people, she knew Marketing was the right choice. Working at local advertising agencies allowed her to learn about many different businesses, industries, marketing techniques and reporting. In an industry that is always changing, she knows it is essential to stay on top of new trends and changes so she can provide the best possible solution for clients.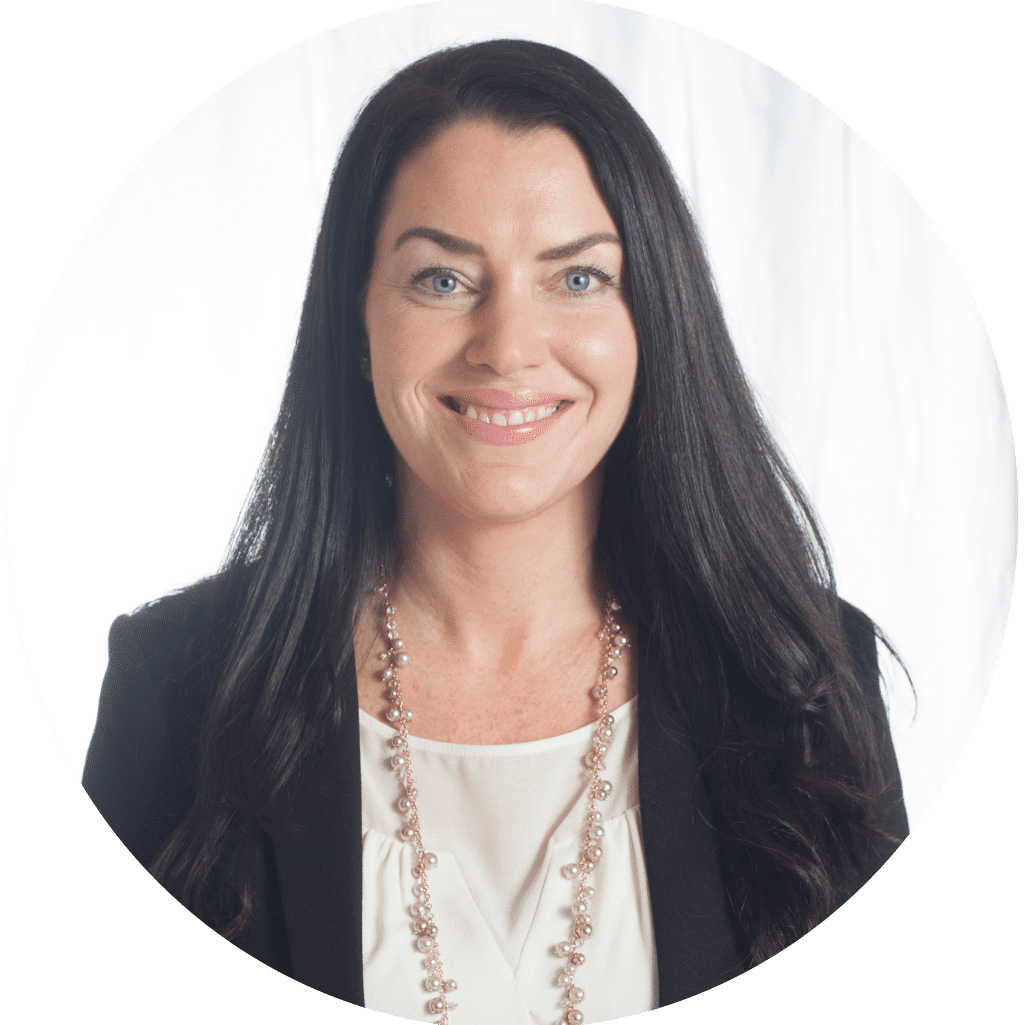 Brook Simmons Senior Marketing Consultant
Life Skills:
Travel enthusiast, kickboxing fanatic, doting stepmother, lover of all things chocolate, master of reading multiple books at a time.
Quote:
"If you believe passionately in what you are doing and whom you are doing it with, success is bound to follow." – Anisa Kamadoli Costa
Bio:
Brook has an extensive background in professional services marketing, with a particular emphasis on the legal industry. She has worked for varying-sized firms across different practice areas, including two Am Law 200 firms, ranked among the top 200 firms in the nation. Brook has experience helping companies with marketing strategy implementation, content creation, website development, social media management, business development coaching, creative direction, branding and more. Brook is a graduate of the University of South Florida, where she obtained her Bachelor of Science degree in Marketing and Business Administration. In her free time, Brook can be found spending time with her family, which often involves frequent trips to Tallahassee during football season, and looking after her three energetic dogs.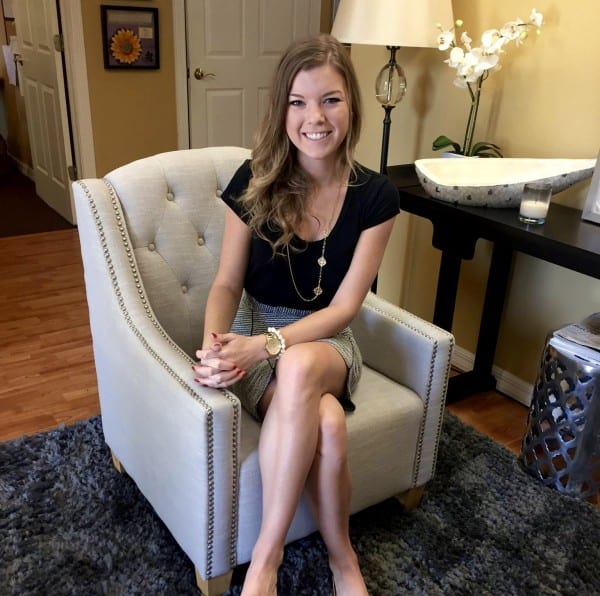 Allie Anderson
Account Manager
Life Skills:
Compulsive writer, avid traveler, PR junkie, and coffee snob. Powered by excessive amounts of caffeine and 30-second dance parties.
Quote:
"You are perfectly cast in your own life. I can't imagine anyone but you in the role. Go play." – Lin Manuel Miranda
Bio:
Allie Anderson is an Account Manager, providing client service, written content, and social marketing services to clients. Previous to joining Marketing Direction, Allie worked in public relations as an Account Executive. Her background includes managing public relations efforts for national companies in the healthcare and finance sectors. While in college, Allie served as a brand ambassador to theSkimm and worked at an advertising agency in Tallahassee, where she contributed as an Account Coordinator and Department Copyeditor. She has also participated in various workshops at the CUNY Publishing Institute in New York City. In addition to her background in public relations and advertising, Allie also has extensive experience in event management and hospitality, serving as event manager of a restaurant startup in Tallahassee while she was a student. Allie is a proud graduate of Florida State University with degrees in English and Business. She also studied abroad in Florence, Italy for 7 months. In her free time, Allie  enjoys traveling to new places and is forever searching for the best coffee spots.
Neil Blackburn Creative Director
Life Skills:
Cricket, English football, rugby player, graphic designer, music, carpenter, yoga, art.
Quote:
"Design can be art. Design can be aesthetics. Design is so simple, that's why it is so complicated." – Paul Rand
Bio:
Neil has been in the design business for over 30 years. His college training was done at York School of Art, where he graduated with a Licensorship to the Society of Industrial Artists and Designers (the equivalent to a Master's) and then onto the London College of Printing for a postgraduate course in Advanced Typographical design. Neil started working in London where he was based for 13 years working on many national accounts like London Transport, Guinness International, British Rail, Schweppes International, and Kraft Foods to name a few. He's worked in small design studios and large ad agencies creating layouts on paper and concept boards to present to clients. Neil moved to Florida and has carried his design skills "across the pond." He's created everything from logos, to large brochures, branding, direct mail, websites and more. Neil's goal is (and always has been) to provide clients with the best creative with options on different avenues that go above and beyond the 'norm' that will bring results.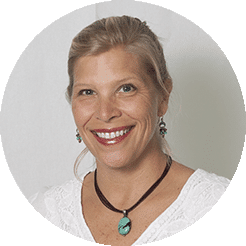 Gayle Hill Audio Visual Guru
Life Skills:
Party planner, movie lover, wine and food pairing connoisseur, content creator, movie maker, happy mommy, photographer.
Quote:
"My favorite things in life don't cost any money. It's clear that the most precious resource we all have is time" – Steve Jobs
Bio:
Gayle's parents called her 'motor mouth' and said that she'd never met a stranger. Pair that with her quirky thought processes and you get a people-loving creative monster; one of those nice pink ones. Gayle's relationship building and communication skills are critical to both long and short-term success for clients. These two things allow clients to understand what is expected of them and where projects and events are headed. Her experience with marketing strategy, advertising, graphic design, copywriting and photography give her a well-rounded base from which to launch and manage effective marketing campaigns. Her personality makes it fun. Usually.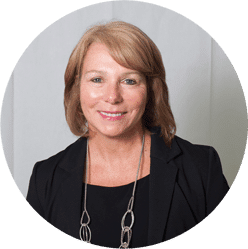 Mary Ann Power Editor
Life Skills:
Decorator, runner, volunteer, moviegoer, cake pop maker.
Quote:
"What goes around comes around" – Unknown
Bio:
Mary Ann was born and raised on Long Island, NY. She married an Air Force pilot and moved 22 times in the following 30 years. She attended Katharine Gibbs School, Farmingdale University, NY and Central Missouri State University. She has headed up many volunteer committees as an Air Force spouse and worked with many organizations to better the lives of young airmen. She now lives in Fort Worth, Texas with her husband Greg. She loves to travel (mostly to warm beaches that serve tropical drinks) and loves being a grandmother to her six beautiful grandchildren.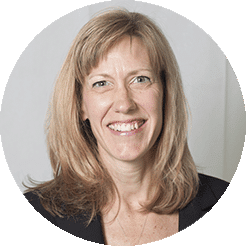 Barbara Joyce Master of The Numbers
Life Skills:
Multi-tasking, van-driving soccer Mom, exercise enthusiast and numbers geek who enjoys all things outdoorsy from beach going to hiking in the mountains to simple bike rides around the neighborhood.
Quote:
"You miss 100% of the shots you never take." – Wayne Gretzky
Bio:
Barbara grew up in the NY metro area where she earned her Bachelor's degree in Accounting as well as her CPA. She began her career in the audit department of one of the Big-4 accounting firms and subsequently transferred with the company to sunny Florida. She has 20+ years of accounting and finance experience with both small and mid-sized companies.
Barbara is married to a firefighter, is the mother of 3 beautiful daughters, 2 dogs and one gold fish, and is a new grandmother to a floppy eared bunny named Oliver.