We all know the valuable role a marketing lead plays in any organization. From strategy to planning to program development and execution, an expert marketer is key to the success of any business. Marketing Direction can provide your company with an experienced, qualified marketer dedicated to your business on a part-time or interim basis. Customized to the needs of your company, our consultants are available to work both on-site and virtually giving you the flexibility to build a strong marketing presence without the cost of a full-time marketing executive. We also provide each of our consultants with dedicated support team to ensure your marketing projects are completed efficiently and on schedule. From graphic design to social media to public relations and event management, we have the support you need to complete your marketing programs.
Our Marketing Experts Are:
Experienced. Each expert has a minimum of 15 years experience.
Qualified. Our experts have experience in a wide range of industries and markets throughout the United States.
Dedicated. We function as a member of your team and immerse our consultants in your business.
Equipped. Our support team ensures your projects are completed on time and on budget.
Flexible. Our consultants are available to work in your office as well as virtually and provide you the flexibility to customize schedules based on your company's budget and needs.
Let's Get Started
Meet Christy Vogel
President & Founder of Marketing Direction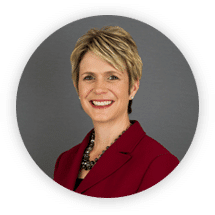 Since 2009, Christy Vogel has been leaving her mark in the industry by providing her clients with expert marketing talent and results-oriented programs to help them reach their goals. With over 22 years of marketing experience, Christy understands how vital marketing leadership can be to the success of any corporation.
"Early in my career I had the opportunity to be a sales rep, so I experienced how difficult it was to sell without a well-researched, well-planned marketing strategy in place," Christy explained. "Unfortunately, the answer to increasing sales for a lot of marketing professionals is to create a campaign without truly understanding the product or service, the target, the industry or the competition. And more importantly, not understanding the sales process. Spending time with the sales team and truly understanding their needs is vital to any marketing strategy. It also gives your sales team buy in to utilize the marketing tools created with their input." Read More